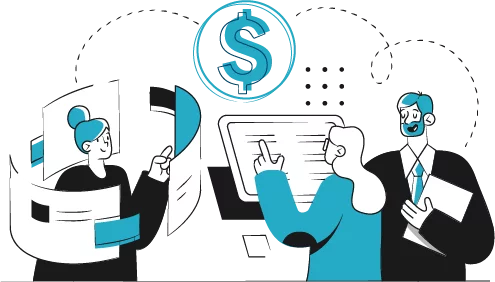 ABOUT THE SCHEME
Introduced as part of the 2021 Budget, the UK Government outlined a super-deduction scheme for plant and machinery that spans the next two years. Under the new scheme, businesses can deduct up to 130% of the costs of investments from their taxable income in the year the investment was made.
HOW IT WORKS
For expenditure incurred from 1 April 2021 until the end of March 2023, companies can claim 130% capital allowances on qualifying plant and machinery investments. Under the super-deduction, for every pound a company invests, their taxes are cut by up to 25p.
The super-deduction will give companies a strong incentive to make additional investments and to bring planned investments forward.
Download the Info Sheet to learn more!

READY TO LEARN MORE?
HERE ARE SOME PROJECTS TO CONSIDER
CLOUD MIGRATION
Considering a cloud migration? The super deduction will allow you to develop and adopt the right cloud infrastructure for your business sooner rather than later.
MS TEAMS PHONELINK
Do away with physical landlines and desktop devices, with MS Teams users can call directly from their machines. Invest in the infrastructure to power these tools.
REMOTE INFRASTRUCTURE
Post-COVID, workplaces need to support flexible working. From meeting rooms to equipped hotdesks, now is the time to invest in the infrastructure that enables productivity.
DEVICES & MACHINES
Laptops, hotdesks and mobile devices help your teams stay productive and agile. Consider a shift away from desktop machines and VPNs to adopt a more flexible infrastructure.
CYBERSECURITY
In a changing world, cyber threats grow more advanced. Invest in your security with Managed Security Services or simply general consultancy on how to improve security posture.
M365 MIGRATION
With heavy investment into enabling the modern workplace, Microsoft 365 enables businesses to remain agile, productive and secure. Consider a cloud migration with Microsoft 365 services.
Learn more
We're here to make your IT projects and strategy come to life, but don't take the place of professional financial advice. We recommend seeking professional advice to check if this government scheme is right for you and your business.
To learn more, we've collated some extra information from HMRC which contains official guides, further examples and additional reading.
WHY WORK WITH FITZROVIA IT?
A PROACTIVE APPROACH TO YOUR IT STRATEGY
With a commitment to continuous improvement, we are one of only a few MSP's with advanced accreditations such as; Investors in People Gold, Microsoft Gold Partner, ISO27001, ISO9001 and ISO14001. Start your journey to smarter solutions today.
HEART OF LONDON
While our client base reaches internationally, our central London location with a 55 strong service desk offers companies in and around the capital an ideal solution for all their IT needs.
A TEAM YOU CAN TRUST
We believe that prevention is always better than a cure, which is why we offer unlimited onsite support until your issue is resolved. This means your costs are capped and our team are motivated to install robust systems and resolve any issues fast.
MICROSOFT EXPERTISE
Fitzrovia IT have been Microsoft Certified Partners for over two decades. We have experienced the growth of Microsoft Cloud Services and managed hundreds of migrations.
WANT TO LEARN MORE?
DOWNLOAD OUR BROCHURE TODAY!