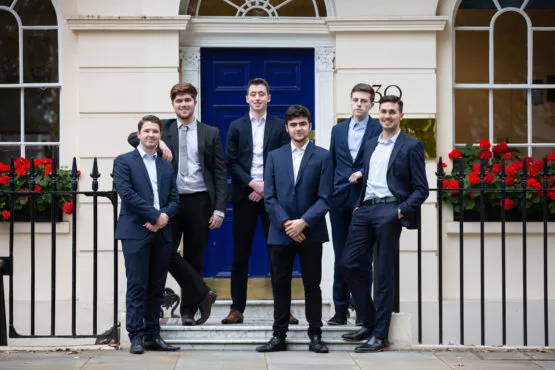 Kickstart your career in IT
with Fitzrovia IT
FitzAcademy is a three-year program built to provide first-class training and hands-on experience for new starters in IT. Based in our central London offices, you can earn while you learn – with a salary, travel expenses, and bonuses.
The FitzAcademy is a great way to gain the skills necessary to succeed in IT. Not only will you get to understand the technical aspects of working in an MSP, but you'll also get hands-on customer service experience when dealing directly with our clients.
If you're getting ready to finish school, but don't feel the university is right for you – take a look at FitzAcademy. Future proof yourself today with a career in IT.
FitzAcademy Success Stories
We're a friendly, dynamic team working within a thriving company that has big ambitions for the future. We have a proven track record of developing apprentices into full-time engineers and team managers.
Ryan's road to management
2013 Intake
As one of the very first to commence in our award-winning apprenticeship programme, Ryan successfully transitioned into his first management position in our projects department. With a strong strategic focus, Ryan now leads a team of experts in the successful delivery of client projects.
Learn more about his road to success.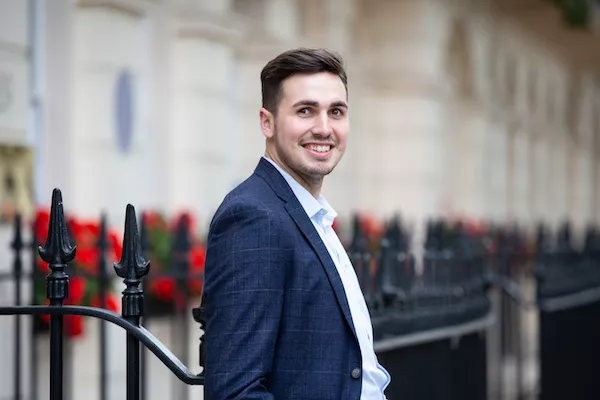 Cameron's journey into Sales
2016 Intake
Cameron began with Fitzrovia IT as part of the Academy and has since ventured into our Sales & Procurement roles. Working alongside the Sales team, Cameron is exposed to the sales process that powers our team. Cameron gains exposure to a number of facets of sales and business.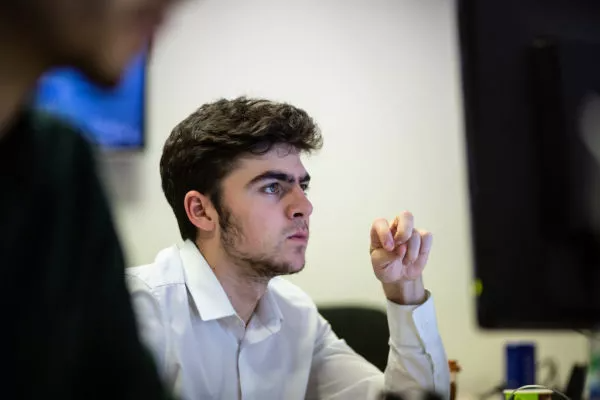 George's road to a career in Finance
2015 Intake
Initially starting FitzAcademy with a keen desire to learn more about IT, George soon found his calling towards Finance and Accounts. Through the program, George was able to build experience, skills and exposure to real-world problems all while earning a salary. George now sits as part of our in-house Finance team.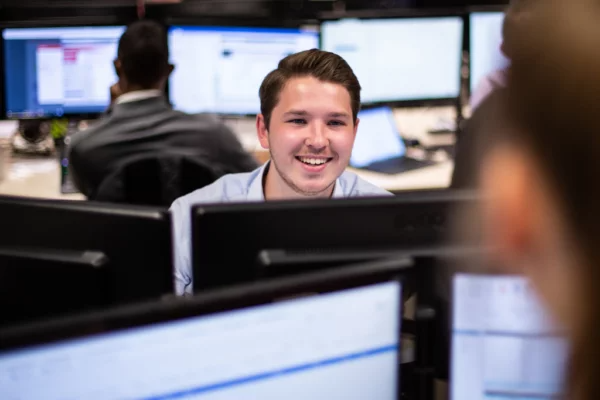 Tom reaches his goals as Apprentice of the Year.
2019 Intake
In his first year at FitzAcademy, Tom smashed it out of the park when he was named 2019 Apprentice of the Year by Just IT. With hard work and team support, Tom proved his maturity, dependability, and great work ethic. Tom has continued undertaking studies and works closely alongside the team at Fitzrovia IT.
Read more about Tom's award.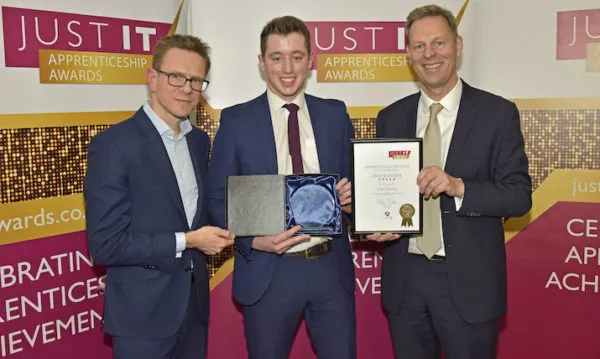 How to get started with FitzAcademy
FitzAcademy runs each year and welcomes candidates with no prior background in IT. Successful applicants need to have completed their A-levels or equivalent and will gain one-on-one support from their managers as they work through the fundamentals of IT.
The apprenticeship runs over three years and is complemented by off-site training from industry experts. During your time at FitzAcademy, apprentices will work toward becoming Microsoft Certified Solution Experts and will earn CompTIA A+ 901 & 902 accreditations.
As a recognised Investors in People organisation, we provide apprentices with a competitive salary, generous holiday allowance, and opportunities for bonuses.
Contact us today
Submit your resume and details using the form below.