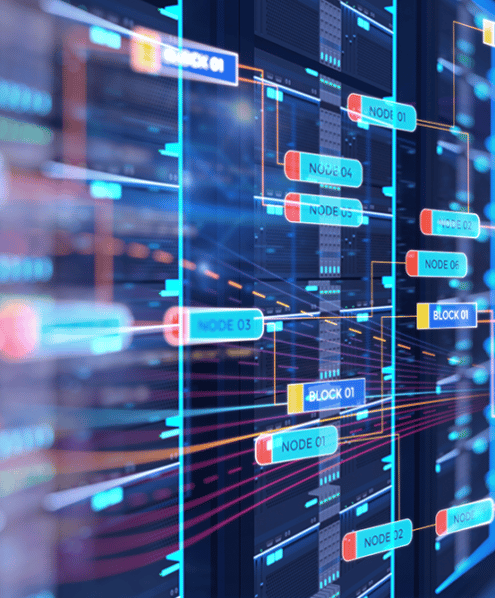 UPDATE YOUR NETWORKS AND VOIP FOR BUSINESS PLATFORM TO SUPPORT THE NEEDS OF BUSINESS TODAY AND TOMORROW.
Challenged by the explosion of devices and traffic, networks are slow and under pressure from growing business needs and security requirements.
Transform your IT environments by optimising your existing networks and combining them with fresh technologies and services enhanced for voice, multi-cloud and security.
Get the right network and voice foundation for your business to enable growth and the building of new application technologies. A solid foundation minimises business risk and creates competitive edge.
Combined with our expert support team we can help you transform sluggish networks and feature limiting voice, to a solution aligned to your business needs and digital transformation journey.
Network infrastructure is critical to any organisation's IT environment
SD-WAN Solutions
Modernise your stressed network with a software defined networking solution to sense traffic requirements and amend workloads securely.
Managed Network and Voice
Reduce complexity, reduce cost and improve agility with a managed network and voice solution to meet today's rich data and workload challenges.
IT NETWORK AND VOICE CONSULTANTS
Get the right support and advice to optimise and unify your network, security and voice foundation across multi-cloud environments.
Why work with Fitzrovia IT?
Heart of London
While our client base reaches internationally, our central London location with a 55 strong service desk offers companies in and around the capital an ideal solution for all their IT needs.
A team you can trust
We believe that prevention is always better than a cure, which is why we offer unlimited onsite support until your issue is resolved. This means your costs are capped and our team are motivated to install robust systems and resolve any issues fast.
Network and Voice Expertise
Fitzrovia IT have been optimising networks for over two decades. Through the implementation of hundreds of projects worldwide, we can ensure your network and voice has the right foundation to meet your growing application, data and workload challenges.
Network infrastructure is critical to any organisations IT environment. We scan and assess your infrastructure, application and data to determine the right networks and voice solution based on strategic business needs.
Book a no cost discovery today with a networks and voice expert.