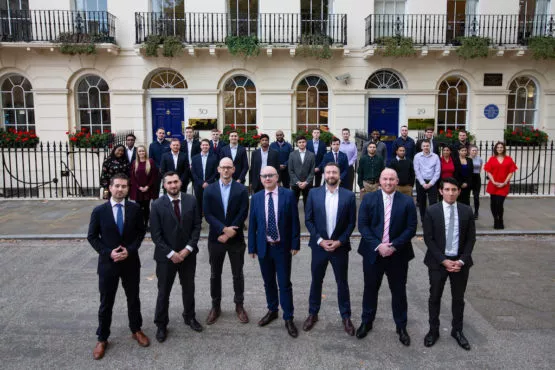 MORE THAN A 9-TO-5
Building lasting relationships with our employees is just as important as building lasting relationships with our clients. Fitzrovia IT is proud to have achieved the 'Investors in People' certification, ensuring that we are committed to supporting our staff by providing continued professional development and growing an effective business around them.
We offer numerous benefits including regular training, generous holiday allowance, and a friendly working environment. As a Fitzrovia IT employee, you'll be working alongside some of the most dedicated and experienced IT experts in the UK.
1st Line Support Engineer
London
£24,000 – £28,000
Fitzrovia IT are voted one of the top 100 best small companies and one of London's 30 best small companies to work for! We are a respected MSP and Microsoft Gold Partner, that helps its client's champion success in IT. We have also been accredited with an Investors In People gold award, meaning that we continually invest in our employees by providing them access to training, exams and certifications to develop their skills and progress in their careers.
We are currently looking for an experienced 1st line support engineer to join our expanding service desk team, with the opportunity to provide some onsite support to our clients within London.
You will have experience of working on a busy service desk, resolving technical issues, and will be motivated in ensuring a timely delivery of services. You will be used to delivering a high standard of customer care and escalate problems where appropriate to ensure they are dealt with quickly, in line with SLA's.
Essential Experience:
Microsoft Server 2008 – 2016
Exchange / AD Management / 0365
Windows 7, 8, 10
Apple OS and Apple Mac support experience
Microsoft Office Suite
Backup Technologies
Laptop/desktop and thin client support
Desirable Experience
Cisco / Apple / Microsoft Certified
Linux Support
The ideal candidate will have MSP experience, be a team player with a can do attitude, be highly motivated to succeed, and an excellent communicator with the proven ability to work under pressure.
Hours: 7.5 hours a day
Shift between 8am – 6pm (either 8am – 4.30pm or 9.30am – 6pm)
Holidays: 20 days per year, plus bank holidays
Benefits: Competitive Package Offered, plus Vitality at Work Business rewards & benefits
Exams towards certifications relevant for your role fully paid for by Fitzrovia IT
Project Delivery Engineer
London - Hybrid
£40,000 - £50,000 per annum
Fitzrovia IT are an award-winning managed service provider based in the heart of London. We have been established for over 22 years providing dedicated IT support and project consultancy to hundreds of clients across the UK.
We have been accredited as being one of the UK's Top 50 Best Company's to work for in Technology, Top 25 Best Small Company to work for in London, and Top 75 Best Small Company to work for in the UK. We are also a Microsoft Gold Partner and hold an Investors in People Gold Award! We provide access to top class training, certifications and exams, to ensure that our employees are constantly developing, upskilling and progressing in their careers.
Core Technologies
The successful Project Delivery Engineer will need to be able to demonstrate a good working knowledge of the following technologies:
Building & Configuring Windows Server Virtual Machines in Azure

Configure VPN Gateways in Azure

Configure Azure Standard Firewall

Practical knowledge of implementing Office 365 Email Migrations from various source platforms
Supplementary Skills & Technologies – Desirable
Working knowledge of Microsoft EndPoint Management Platform

Cisco Meraki Cloud Firewall and Switches

Windows Server 2019/2022 Technologies
Desired Personal Traits
Ability to balance technical delivery with pragmatic operational execution

Some stakeholder management

Close link with the Project Managers ensuring the technical delivery as per detailed design documentation

Must keep up to date with current industry best practices for Azure/Office 365 Cloud

Team Worker
Experience
Experience below will be essential to the success of this role:
Prior working within an MSP environment and delivering on projects as mentioned above
Microsoft Certifications – Candidates with any of these will be given preference
Passed Exam AZ-700: Designing and Implementing Microsoft Azure Networking Solutions

Passed Exam AZ-800 & AZ-801 Microsoft Certified: Windows Server Hybrid Administrator Associate

Exam AZ-140: Configuring and Operating Microsoft Azure Virtual Desktop
Further Information
Excellent communicator

Proven client service skills

Ability to work under pressure

Work independently and report to Project Managers
The package
5 hours a day, 9am - 5.30pm

20 days per year, plus bank holidays - with an extra days annual leave after 3 years of service, up to 25 days

Competitive Package Offered, plus Vitality at Work Business rewards & benefits, Cycle to Work scheme, monthly team nights out, quarterly company-wide events

Exams towards certifications relevant for your role fully paid for by Fitzrovia IT
Contact us about careers
A member of our team will get back to you shortly.
Catapult your career with Fitz Academy
giving young people the platform to succeed
We help young people establish themselves in the IT industry by providing the structure, knowledge, and training necessary to give any junior IT professional the platform to begin their career.
Our hands-on, three-year training scheme helps you "earn while you learn", allowing you to deliver IT support to more than 200 clients with over 5000 end-users.
If interested in applying, please contact us for more information.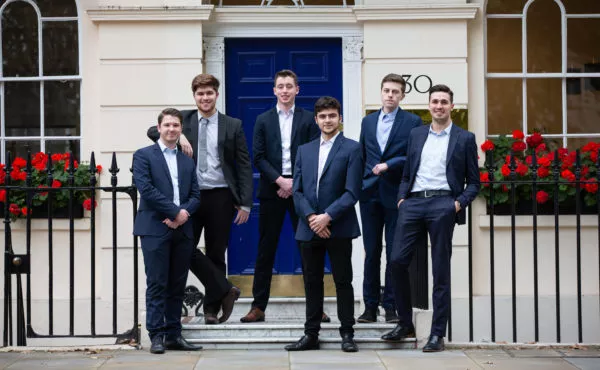 The hands-on experience and support I received as an apprentice at Fitzrovia IT allowed me to gain a NVQ qualification as well as the CompTIA+ accreditation, which is widely recognised and provides the fundamentals of working in IT.
Ryan Varney
Previous Graduate, Fitzrovia IT