FIRST TIME CERTIFICATION WITH FITZROVIA IT
In light of the ever-changing modern cybersecurity landscape, the UK government worked in partnership with IASME and the NCSC to develop the widely recognised Cyber Essentials Framework.
Cyber Essentials accreditation is only given to businesses who are able to demonstrate their adherence to the strictest of cybersecurity standards. To help manage the strict guidelines and technical language, our team of IASME security experts can guide you through the Cyber Essentials Framework and certification process.
Protect your business and demonstrate your commitment to cybersecurity by achieving this widely respected UK government accreditation.
Expert guidance to accreditation
Our experts guide you throughout the accreditation process, providing help and feedback every step of the way. To initiate the process our team conduct a pre-audit, to ensure compliance standards are met and certification is achieved on first application.
We step in on a number of fronts; checking physical aspects of your cybersecurity posture such as device installation and set-up. Whilst also assessing more technical aspects of your security, such as user permissions and access; patching and software usage; and ensuring protocols and policy are being followed.
Once accreditation has been gained, there are numerous benefits to be enjoyed by your business. Cyber essentials certification instils trust in clients and prospective clients, also providing a marketing advantage for your business.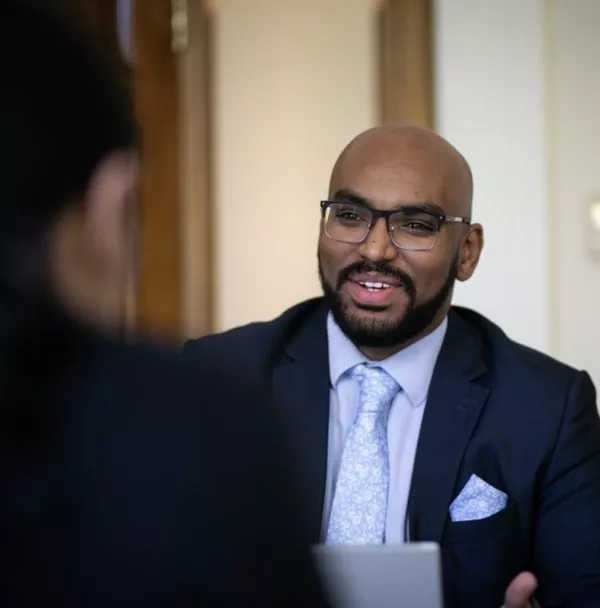 Cyber Essentials
Self-assessed and independently verified
Formed of a questionnaire containing 8 sections and 70 questions
Questionnaire must be verified by a Board level representative before submission
Best for:
Businesses who want to demonstrate government approved IT Security certification
Small businesses who want to develop their security understanding
Larger organisations who want to qualify for a Government contract
All businesses who want to enhance their ISO 27001 certification
Businesses who wish to work towards Cyber Essentials Plus certification
Cyber Essentials Plus
Independent technical audit required
Auditor tests sample set of user devices, internet gateways, and all accessible servers
Cyber essentials certification required 3 months prior to Cyber Plus application
Best for:
Businesses who want to tender for large value projects and government projects
Work within highly regulated industries
Those who want to build upon the Cyber Essentials certification
All businesses who want to enhance their ISO 27001 certification
These days, people are wary of engaging with any business that fails to make security a top priority.
Gaining Cyber Essentials PLUS and Cyber Essentials certification demonstrates a commitment to best practice which helps build your credentials when introducing your business to prospective customers and colleagues.
Your clients will expect your business to have Cyber Essentials certification. And they may not be able to work with you if you don't.
DAN STANBURY
Director, Fitzrovia IT
READ MORE UP-TO-DATE NEWS ABOUT THE CYBER ESSENTIALS FRAMEWORK ON OUR BLOG:
CYBER ESSENTIALS LONDON FAQS
Why should my business gain Cyber Essentials certification?
Today, no business can afford to be complacent about cyber security. For some businesses, the risks are very real. Data breaches are a regular occurrence, and can land you in hot regulatory water if you cannot demonstrate compliance with relevant legislation, such as the GDPR in the EU.
Cyber Essentials and Cyber Essentials PLUS are respected UK government accreditations and are a mandatory requirement for businesses handling public service contracts, government tenders or suppliers dealing with sensitive information.
We can help you protect your business and demonstrate your commitment to cyber security by working with you to pass the Cyber Essentials audit and secure Cyber Essentials certification.
Why should I engage with Fitzrovia IT to complete my Cyber Essentials certification?
As an IASME certification body, we hold IASME Gold and Cyber Essentials PLUS accreditations and have been independently tested and verified as adhering to the strictest regulations for information security.
We are trained to assist with Cyber Essentials certification and recognise the value this accreditation can bring to your business. We will work with you to ensure you pass the Cyber Essentials PLUS or Cyber Essentials audit the very first time.
Can you manage our entire Cyber Essentials certification process?
Yes, we can manage the entire Cyber Essentials and Cyber Essentials PLUS processes for you. Following the achievement of your Cyber Essentials certification status, we will discuss with you how you can continue to improve your cyber security, should you wish.
How much does Cyber Essentials cost?
We package the Cyber Essentials PLUS cost or Cyber Essentials certification cost, along with any security improvements required to achieve it, into one tailored quote for your business. This depends on your specific requirements regarding the Cyber Essentials audit, which we will discuss with you upfront.
Please contact a member of our team on the contact form below to find out more on the Cyber Essentials cost, Cyber Essentials PLUS cost, or Cyber Essentials certification cost.
PROVIDING IT SOLUTIONS FOR ALL
ENQUIRE ABOUT CYBER ESSENTIALS LONDON
Fill out the form below, and we'll contact you to discuss your requirements.