Providing trusted backup not offered by Office 365
Fitz SaaS Protection for Office 365 is the leading cloud-to-cloud product offering an all-in-one backup, restore and export solution that covers Exchange Online, OneDrive and SharePoint Online.
Our reliable restore technology offers the backup capabilities current cloud-based applications lack, protecting you against the growing threat of permanent data loss in Office 365.
With the ability to perform a range of recovery services including point-in-time, automatic daily and on-demand backups, Fitz SaaS Protection delivers dependable protection you can trust.
Ticket response in under 4 minutes
Positive customer reviews
First time call resolution
Tickets closed in under 1 hour
THE FASTEST AND MOST SECURE BACKUP AND RECOVERY SOLUTION ON THE MARKET TODAY
Protect your data against everyday threats
End permanent data loss and avoid system downtime with new Fitz SaaS Protection.
Our cutting-edge backup and recovery technology safeguards against even the most persistent of vulnerabilities, including cyberattacks, operational errors and misconfigured application workflow, meaning you never have to worry about important data being lost.
With Fitz SaaS Protection, you can remain confident that your Office 365 data is expertly backed up when you need it most.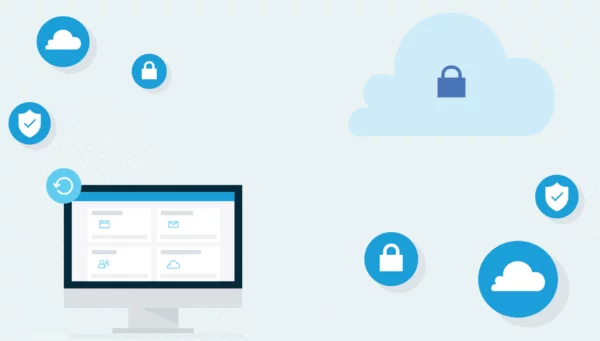 We initially approached Fitzrovia IT for a comparative support contract as we had become frustrated with our existing provider not listening to our requirements.
They took the time to understand our set up and provided a tailored solution, and had a wealth of experience of our sector. That gave us the confidence to request further discussions on server upgrades and external backups with the intention of them becoming our new IT provider.
We have been impressed with their approach, their honesty and integrity, their willingness to listen and their ability to suggest and be proactive. We have no hesitation to recommend them.
PAUL KAYSER
Senior Artwork and IT Manager, Purple Creative
frequently asked questions
What data can be recovered with Fitz SaaS Protection?
Fitz SaaS Protection allows recover capabilities for the following:
OneDrive: All files (plus OneNote) and folders with file structure intact.
Contacts: All contact information excluding photos
Calendar: Events (including recurrence, attendees, notes), attachments and any calendars owned by users.
Mail: All emails, attachments, notes and folder structure.
SharePoint:

Primary, custom group and team site collections – Custom generic site lists
Folder structure and document libraries and sets – Site assets, templates and pages
Why is Office 365 backup insufficient for data backup?
Office 365 provides minimal backup and restore capabilities, meaning that permanent data loss can be a far more likely threat to your business than you may expect.
Inactive licenses, ransomware encryption, app outages and more can all lead to permanent deletion of data without rollback. And that's not to mention permanent data loss caused by human error or disgruntled employees.
Backing up your data outside of Office 365 is essential to safeguard against permanent loss.
Is Fitz SaaS Protection compliant with security regulation?
Fitz SaaS Protection is fully compliant with Service Organisation Control (SOC 1/ SSAE 16 and SOC 2) reporting standards, GDPR and also supports HIPAA compliance.
To further meet industry standards, Fitz SaaS Protection gives you the power to determine the length of time records are kept and allows you to keep a record of administrator and user activity.
ENQUIRE ABOUT FITZ SAAS PROTECTION TODAY
Email us below or call now on 020 3124 1459 and chat to one of our expert team members.