Giving young people the platform to succeed
The Fitzrovia IT Academy is a structured, three-year apprenticeship programme that builds the foundation for a thriving career in IT.
Combining industry-leading technical training with a practical, hands-on approach, apprentices gain a comprehensive introduction to the MSP environment by providing first-line support to over 5000 end users.
Working alongside a young, dynamic team, our apprentices receive first-class support as they jumpstart their career.
The hands-on experience and support I received as an apprentice at Fitzrovia IT allowed me to gain a NVQ qualification as well as the CompTIA+ accreditation, which is widely recognised and provides the fundamentals of working in IT.
RYAN VARNEY
Previous Graduate, Fitzrovia IT
We are proud to retain apprentices as full-time employees
Earn while you learn
Managers work one-on-one with apprentices to teach the fundamentals of IT, complimented by off-site training delivered by industry experts. During the three-year scheme, apprentices work towards becoming Microsoft Certified Solutions Experts and will earn their CompTIA A+ 901 & 902 accreditations.
As a recognised Investors in People organisation, we provide apprentices with a competitive salary, generous holiday allowance, and opportunities for bonuses.
We are proud to have a proven track record of retaining apprentices as full-time engineers and team managers.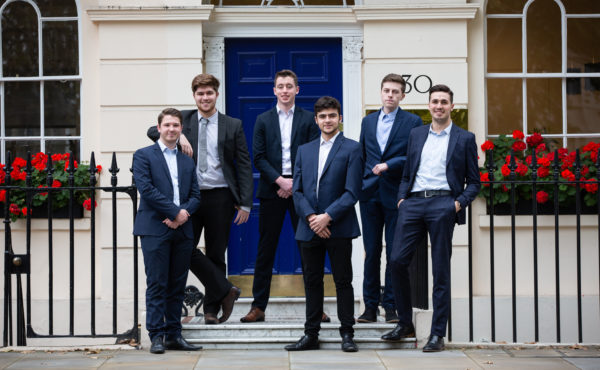 Ticket response in under 4 minutes
Positive customer reviews
First time call resolution
Tickets closed in under 1 hour
register your interest
If you're interested in finding out more about The Fitzrovia IT Academy, get in touch today.