War Child at the World Humanitarian Summit
Our chosen charity for 2016 is an organisation called War Child – an international children's charity who believe in a world in which children's lives are no longer torn apart by war.
War Child work hard to protect children living in the world's most dangerous war zones, and to highlight the fact that all children have the right to an education and the right to live free from violence.
This week, War Child are at the World Humanitarian Summit, in Istanbul. It's the first summit of its kind and aims to set concrete actions and commitments to enable countries and communities to better prepare for and respond to crises, and be resilient to shocks.
War child are running a full series of events at the summit to promote the work they do to protect and educate children affected by conflict. Their main message is that the humanitarian system is currently failing children. Over 50% of those affect by war are children. But less than 3% of humanitarian funding is spent protecting them. Only 1.4% is spent educating them.
War Child are calling on world leaders to put children at the heart of humanitarian response, and to prioritise the protection and education of children in war.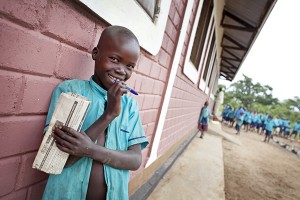 For War Child, the Summit will be a success if it delivers for children in the following four areas:
International Humanitarian Law – Schools and hospitals are being attacked and access blocked for humanitarian relief, as a result more children are suffering, starving and dying unnecessarily.
Education – Currently, just 38p is spent on educating each child in conflict each month, and there are 37 million children in conflict zones who are currently denied an education.
Child protection – Less than 3% of humanitarian aid is spent on child protection in conflict-affected countries. It is crucial that there are safe spaces for children when they flee war, and proper provision for their needs – including psychological support to help them deal with trauma.
Listening to children – the current system doesn't work for young children and young people because they are rarely consulted when humanitarian responses are designed. There needs to be a meaningful commitment at the Summit to ensure children and young people are consulted and listed to during humanitarian responses.
If you would like to find out more about War Child, or help them to provide protection and access to education for children affected by war, please visit www.warchild.org.uk/help.