Are YOU An Easy Target For Cyber Criminals?
Cyber criminals are everywhere.
Ransomware, malware, phishing, viruses, spam, hijacking, trojans and hacking.
Do you know what a cyber attack would do to your business?
How much downtime would your business experience?

What would the financial cost be to your organisation?

What would it do to your reputation?
Many businesses are walking in a minefield as 60% of cyber attacks are delivered using the internet and 65% of them are a result of software vulnerabilities.
As a result, your attackers are pocketing £1.1m per day by trading stolen data or having ransoms paid by helpless victims.
You shouldn't be giving them an easy ride but somehow, many businesses are doing just that. The 2016 Global Threat Intelligence Report showed that 77% of organisations admit they aren't equipped to respond to attacks and often only purchase security services after they've been attacked.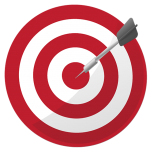 Sounding familiar? You are an easy target for cyber criminals, don't become a victim.


Developed by Defcon CTF World Champions in Hacking, Heimdal provides 3 layers of impermeable, proactive protection against attacks antivirus can't block, keeping your endpoints and data safe. Seamless integration with existing infrastructure ensures no disruption or interruption for end users, so there is really no excuse for not introducing this sort of level of security.
We use Heimdal at Fitzrovia IT to complement the measures we use to protect our business, and are so confident in its capabilities that we want you to have a 30-day
FREE

trial so you can try it too. Call our lovely team today on

0203 727 6037

to talk about how to get started.