A look back: Fitzrovia IT reflects on 20 years of website milestones
The beginning of 2019 marks the 20th anniversary of Fitzrovia IT, celebrating two decades of unmatched and uninterrupted IT support since 1999. To celebrate, we are proud to unveil our new website. As we welcome the renovated layout, user-friendly design, and improved functionality, we can't help but fondly recall our major website milestones from the past 20 years.
Join us as we head back in time to have a quick look (and perhaps a laugh) at what FitzroviaIT.com once looked like.
1999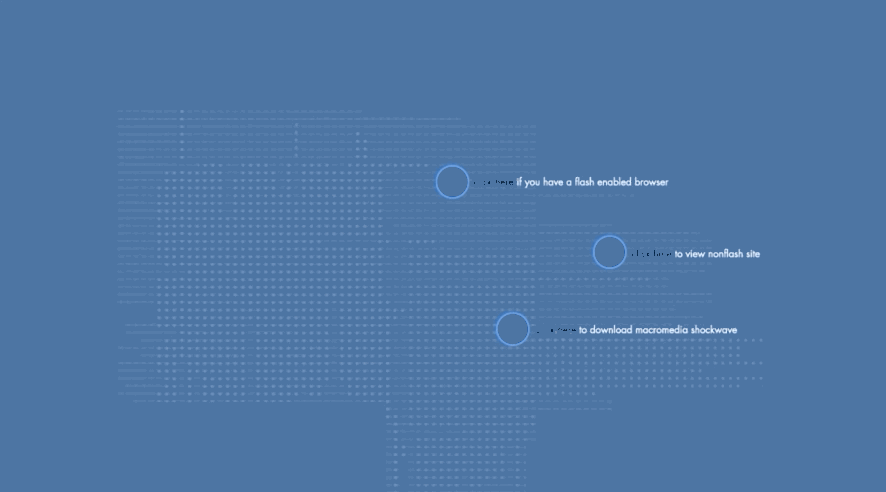 The inception of Fitzrovia IT brought with it a website that is nothing but archaic by today's standards. In a time where Internet speeds were still painfully slow, the flash-enhanced animations on the homepage first ask the visitor how they would like to view the site, shortly before instructing them to click 'enter' to view the content – two steps that would likely prove two too many in today's world, where a business has but seconds to capture a potential customer's attention.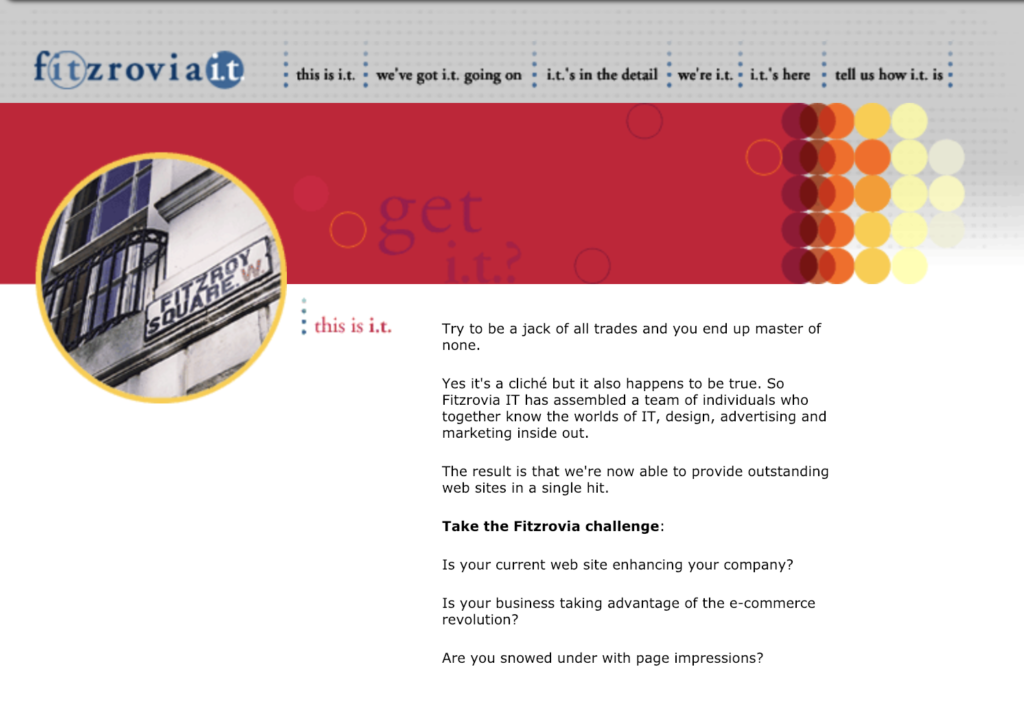 Although innovative at the time, with its simple Flash animations and basic layout, it's clear this website was an early 2000's creation.
2004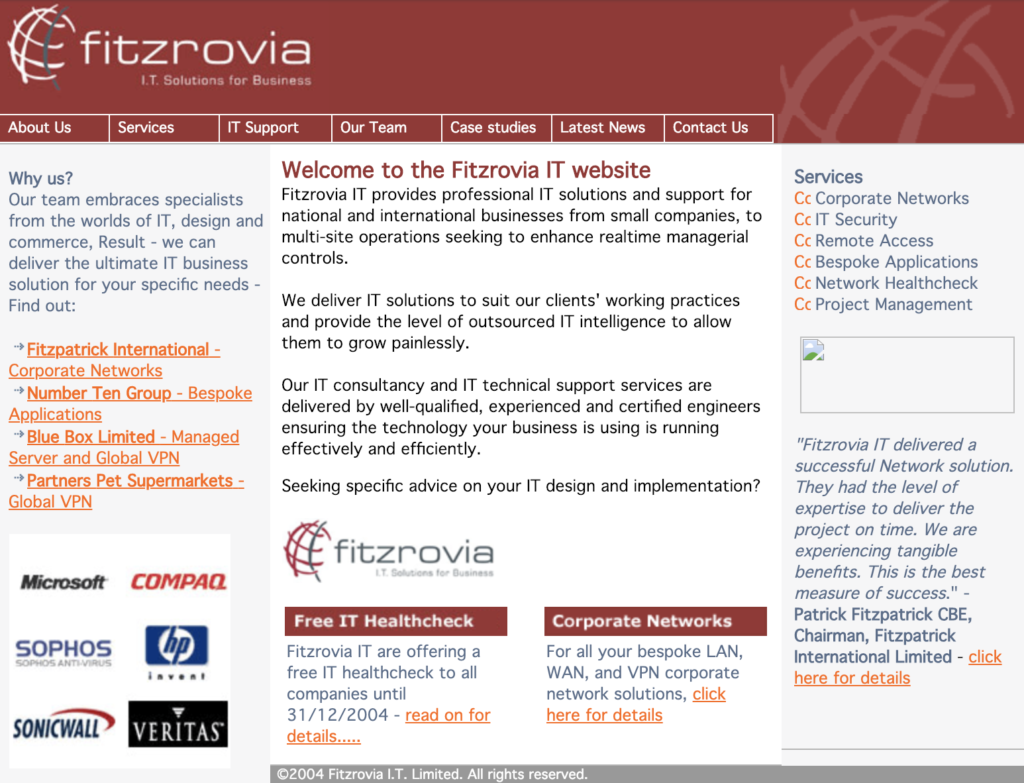 Fast forward a few years to 2004 and the Fitzrovia IT website has undergone a dramatic transformation. Like many other websites at the time, the layout is text-heavy and sectioned off into tables and panels filled with content for the visitor to navigate. Featuring only Fitzrovia IT's logo and that of its clients as sources of imagery on the homepage, the site is notably less visual than the vibrant ones of today.
2014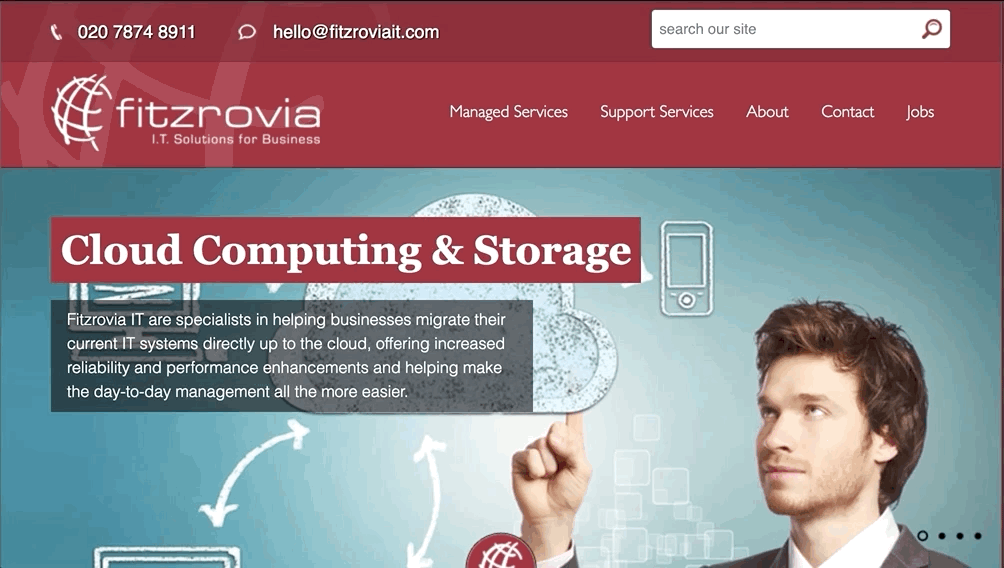 While many renovations occurred after our 2004 milestone, the increased use of colour and the carousel of vibrant images shown here in our 2014 website established a much more dynamic look and feel, reflecting the design trends at the time.
As the importance for shareable content continued to dominate the web, the easy-to-navigate 2014 site featured snack-able pieces of content, case studies, and links to Fitzrovia IT's social media platforms.
2016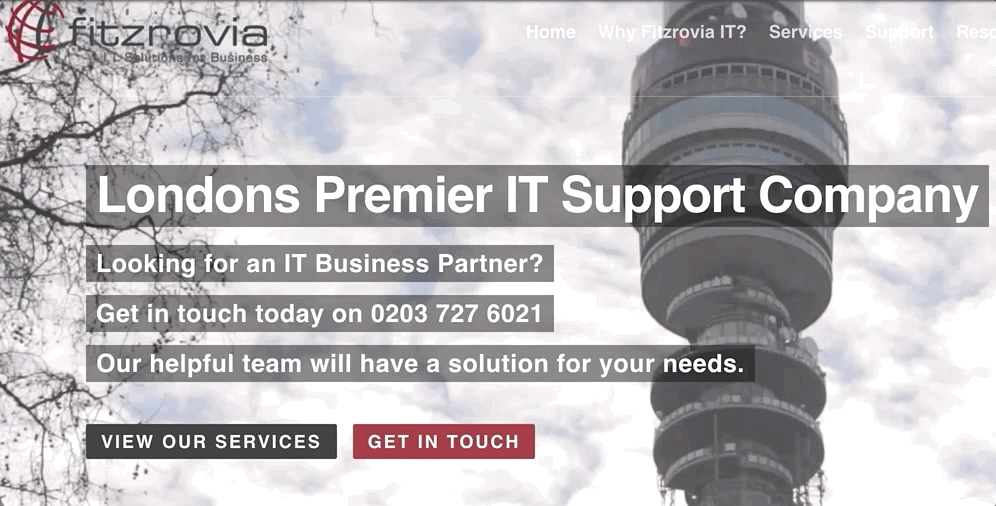 In the spring of 2016 the Fitzrovia IT website you have known and loved over the past couple years officially went live. While occasional formatting and text changes occurred throughout the years, the continued emphasis on incorporating strong visuals and meaningful content culminated in a website designed with the user experience in mind. With its original video content and modern layout, we have been proud to call it home(page) for the past three years.
2019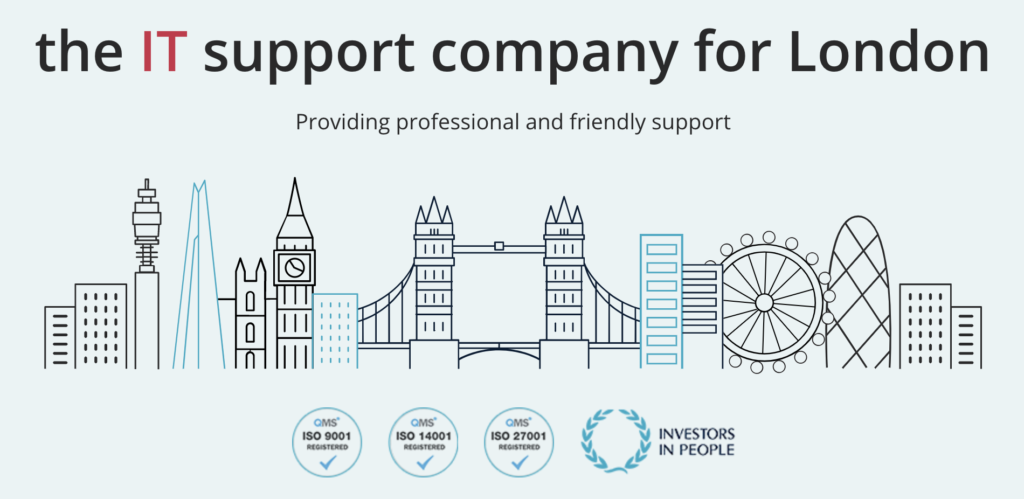 Featuring a new colour scheme, fresh design and renovated layout, we at Fitzrovia IT are celebrating our 20th anniversary by unveiling a mobile-friendly site that maintains the friendly and professional feel you've come to know us for, while also being more contemporary than ever before. Animated illustrations bring a burst of life while the light blue colour palette creates an inviting space for our visitors. We have brought you up close and personal into our office, featuring candid photography of the Fitzrovia IT team – the very same team members that pick up your call each and every time you ring.
From us to you
Fitzrovia IT is proud to celebrate its 20th year in the industry. We've been around for quite a while, and we are excited to continue sharing our journey with you.